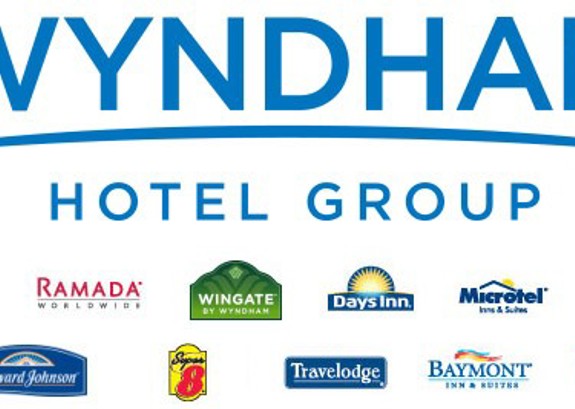 Green Key enters collaboration with Wyndham Hotels & Resorts
Green Key to support the world's largest hotel franchising company's sustainability efforts across Europe, Middle East, Eurasia and Africa
Green Key, the world's leading eco-label for the hospitality and travel sector, and Wyndham Hotels & Resorts – the world's largest hotel franchising company with over 9,200 hotels in more than 80 countries – today entered a new collaboration, which will see Green Key help Wyndham's hotels in Europe, Middle East, Eurasia and Africa (EMEA) improve sustainability and environmental performance, working towards the prestigious Green Key Award.
Based on compliance with a strict set of criteria that include environmental management, environmental awareness raising and social responsibility, Green Key's criteria for hotels are recognised by the Global Sustainable Tourism Council (GSTC). The collaboration will support Wyndham Hotels & Resorts' continued sustainability efforts in the EMEA region, including initiatives to preserve natural resources, solutions to mitigate the impact on climate change through linen and towel reuse programmes, energy efficient lighting, recycling and water conservation. Wyndham Hotels & Resorts is also exploring long-term sustainability targets in alignment with the latest climate science including the encouragement of renewable energy where feasible.
Green Key's application, audit and award process is standardised with a third-party verification of the award, a leading standard of excellence in the field of environmental responsibility and sustainable operation in the tourism industry. Wyndham hotels in the EMEA region will work closely with Green Key in a bid to join the eco-label's 3,100 awarded establishments in almost 60 countries around the world.
Finn Bolding Thomsen, Green Key International Director, said: "We are extremely proud to be an official cooperation partner of Wyndham Hotels & Resorts. The Company's commitment to sustainability strongly match Green Key's expertise and we look forward to supporting its broad range of hotels in EMEA in further advancing their efforts."
Edwin Broers, Vice President Central Operations Wyndham Hotels & Resorts EMEA, added: "Sustainability and environmental performance are crucial for Wyndham Hotels & Resorts,  and we are committed to providing our guests with places to stay that are socially, ethically, and environmentally responsible. Many of our hotels across the EMEA region are engaged in a broad range of sustainability initiatives, and we look forward to continuing this work in cooperation with Green Key."